Capacity Management
Simplify scheduling and improve clinician autonomy
A flexible digital solution to plan and manage physician group schedules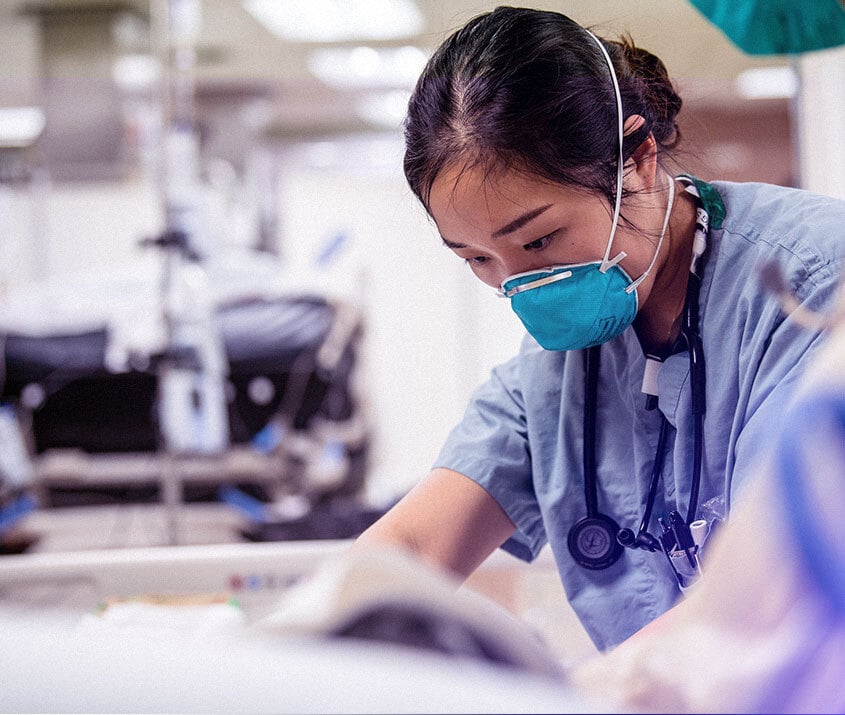 Physician Scheduling
Petal's Physician Scheduling enables both administrators and physicians to manage schedules, which saves planning time, reduces administrative burden and helps balance the clinical workload.
Support a balanced workload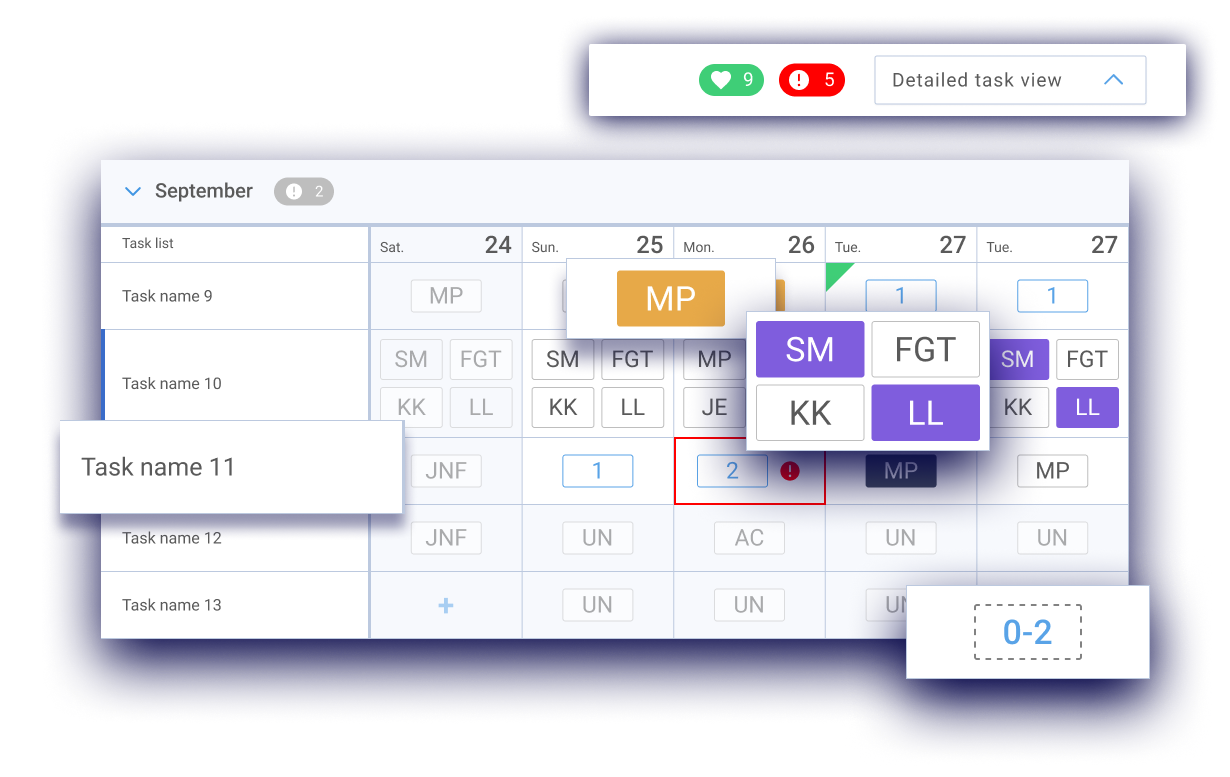 Rule-Based Schedule Planning
Pre-set customizable rules and preferences such as clinical task complexity, contracts and skill sets to create balanced schedules that take everyone's needs into account.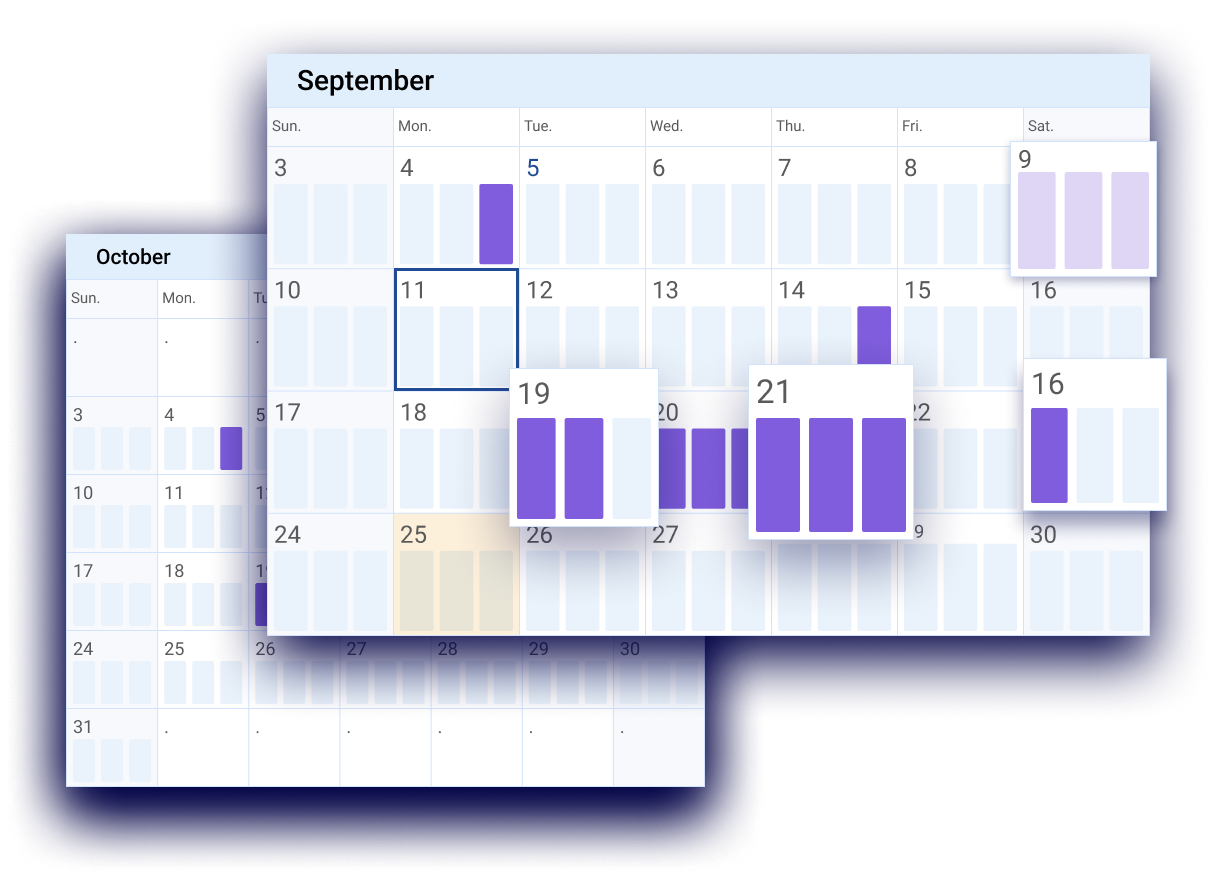 Absence Management
View and manage all physician-submitted requests for time off (e.g., holidays, unforeseen events) in one place. Search the physician list and easily fill gaps with available doctors who have the right skill sets.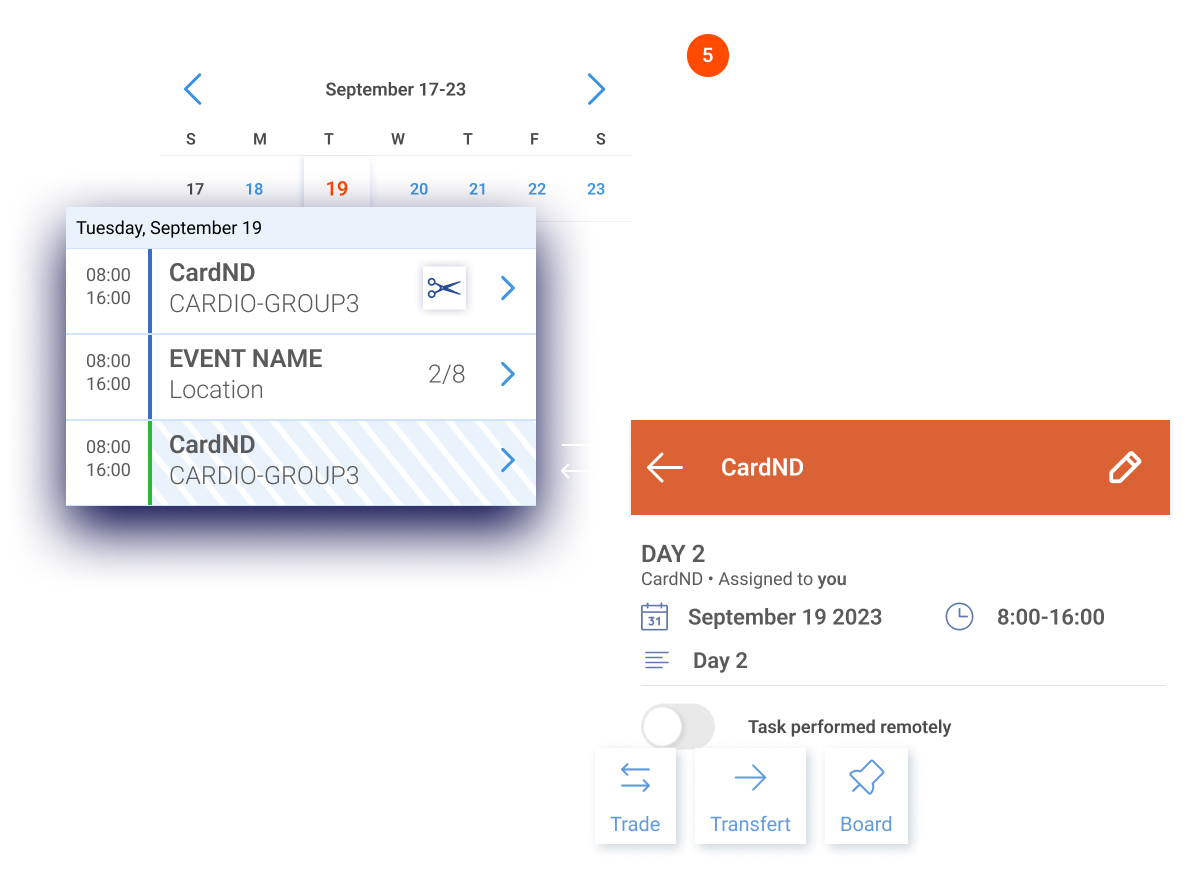 Shift Trade and Transfer
Facilitate smooth shift transfers or trades between physicians. Requests can be sent directly to peers or posted on a virtual billboard. Administrators can approve changes before they're made.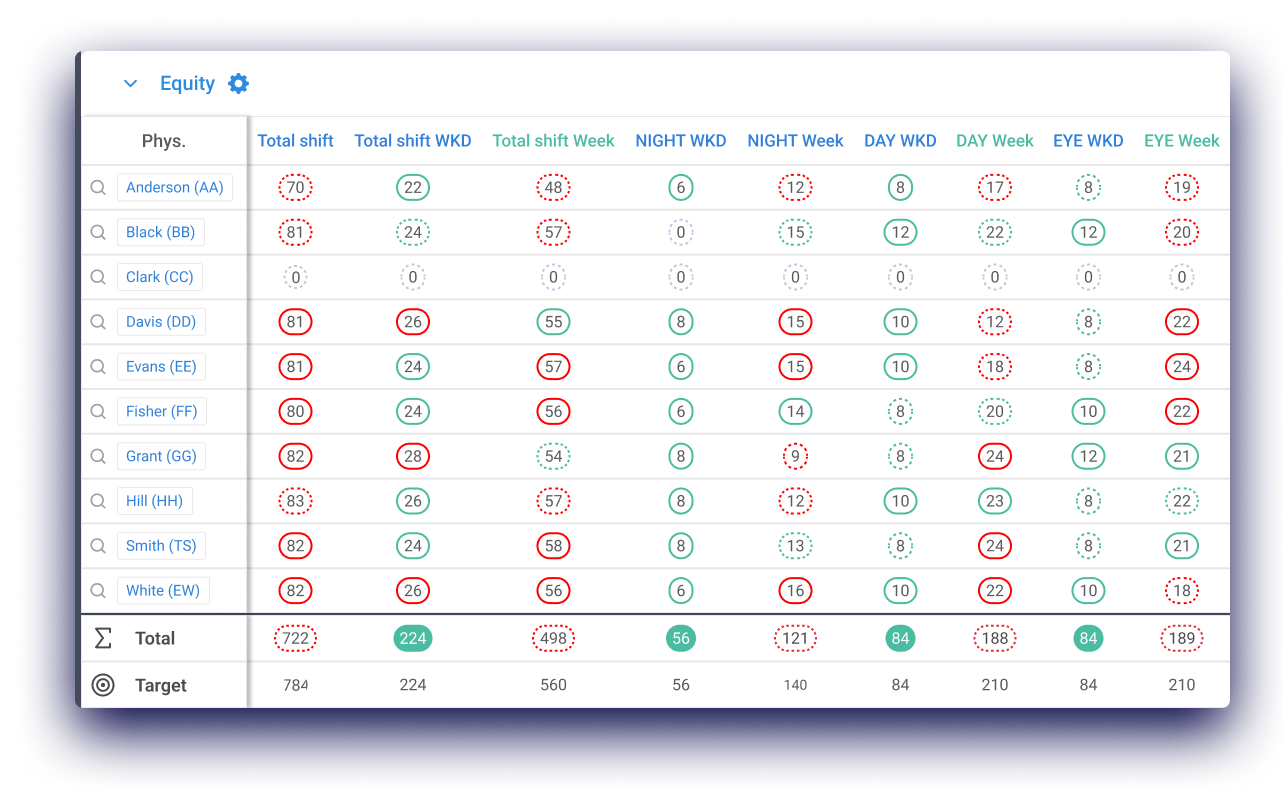 Equity Counter
Use the equity counter to ensure schedules are balanced and fair across the team. Planned schedules are measured against the "weight" of each task or shift to highlight potential issues or equity breaks.
A complete suite to match yours organization's needs
Petal provides hospitals and healthcare organizations with a comprehensive capacity management solution to optimize clinician utilization and help ensure care coverage.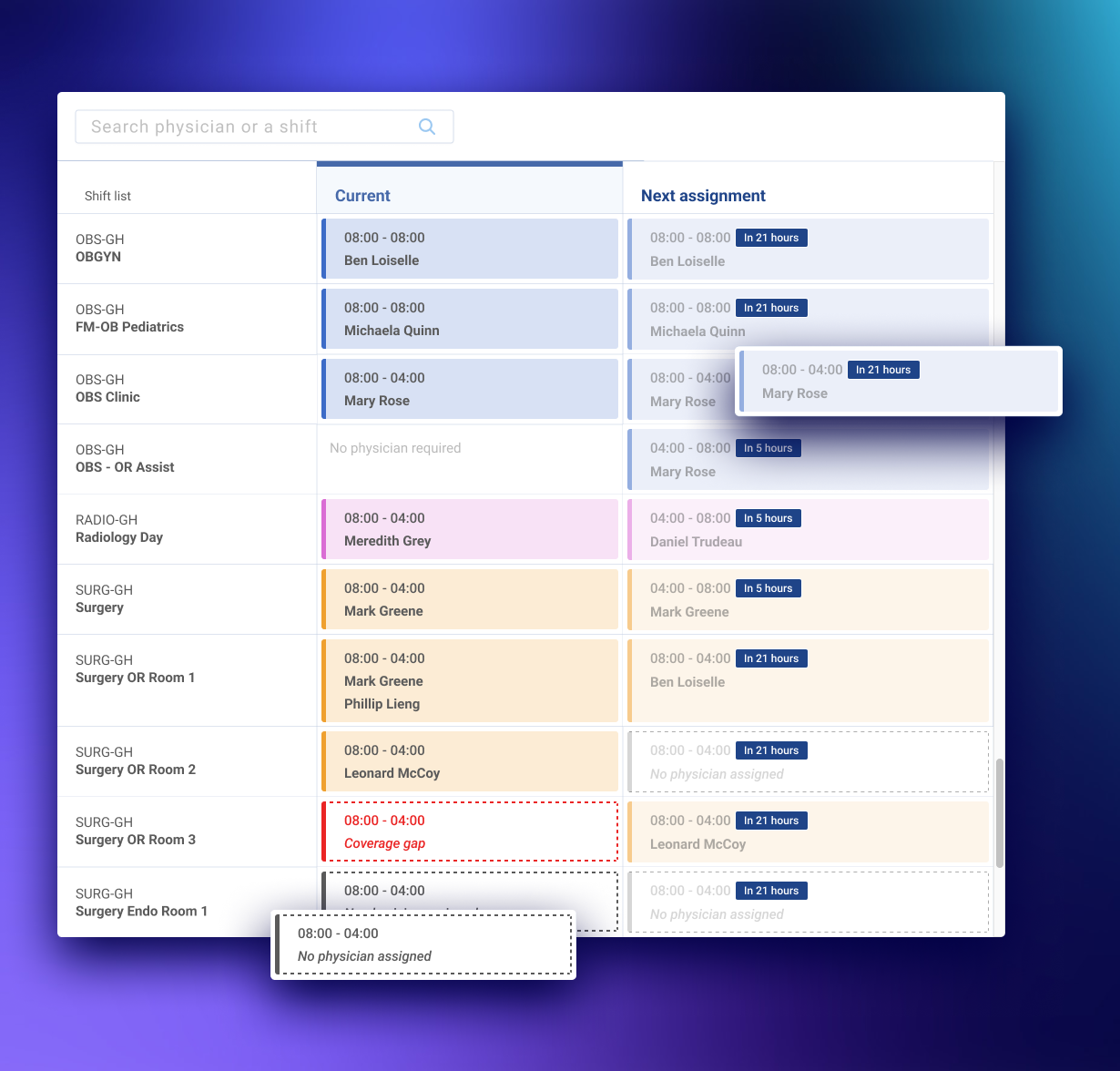 Clinical Capacity Management
Clinical Capacity Management
Aggregate all clinical and on-call schedules in real time, ensuring optimized care coverage across your hospital network.
Discover this product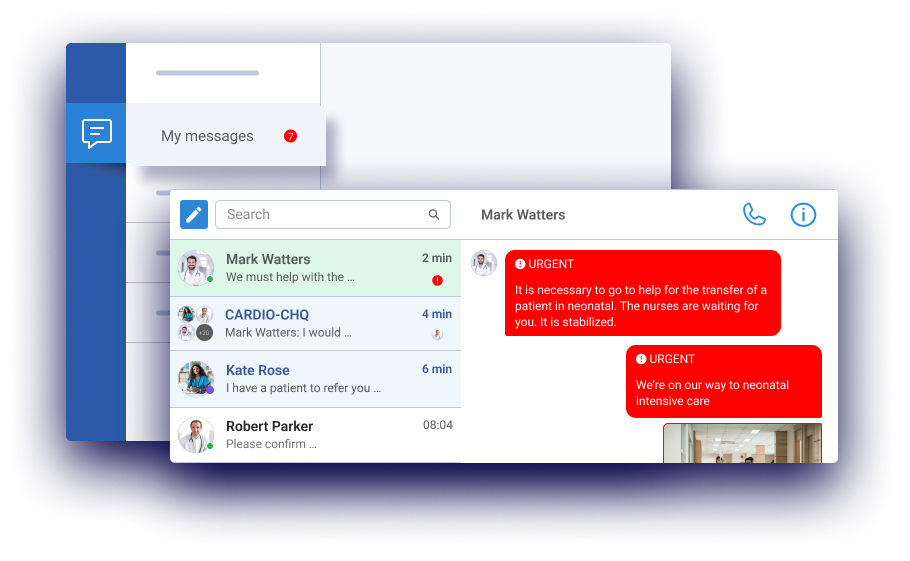 Secure Messaging
Enable healthcare professionals to exchange messages and share sensitive documents over a web-based encrypted solution that meets stringent healthcare security standards.
Discover this product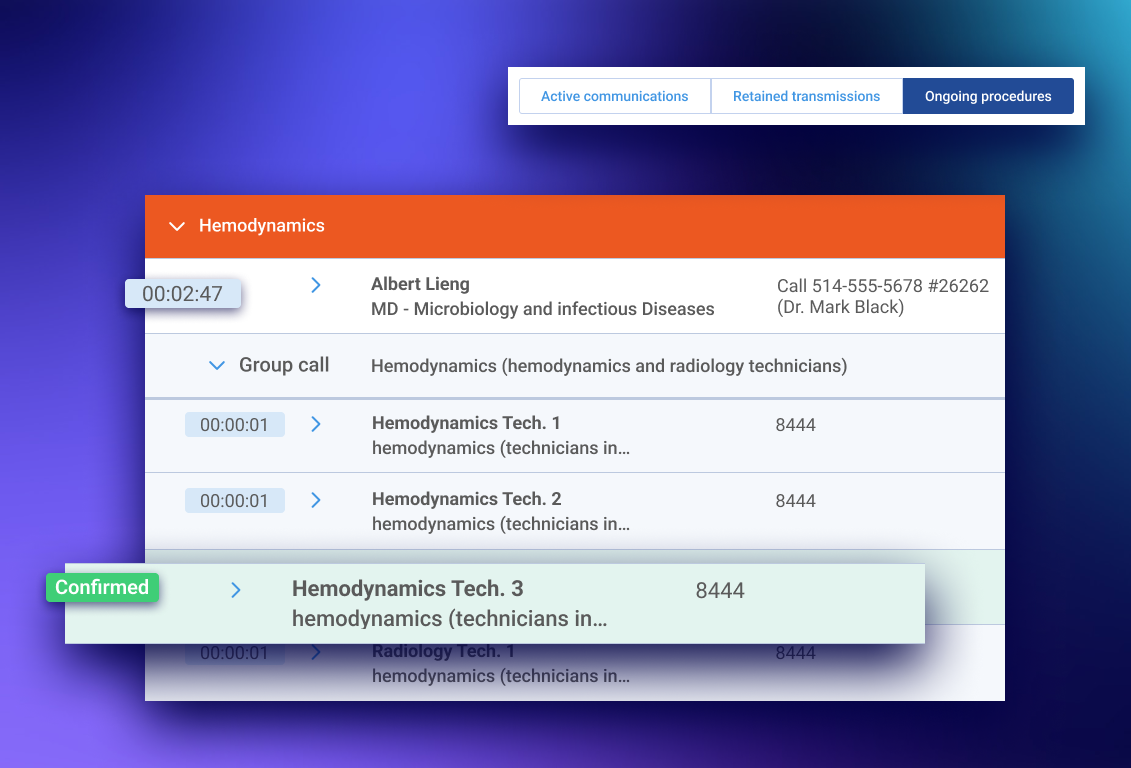 Communication center
Facilitate smooth call processing, provide live visibility into dynamic schedules and on-call lists, and enable swift coordination of emergency procedures – all from one centralized platform.
Discover this product
Dr Dale Friesen
Chief Scheduler, Peterborough Regional Health Centre (Canada)
Dr Catherine de Montigny
Chief Scheduler, Hôpital de Saint-Jérôme (Canada)
Dr Sandy Tse
Executive Assistant, Medical Affairs, St. Thomas Elgin General Hospital (Canada)
Dr Angela Good
Physician, Grand River Hospital (Canada)
The platform automatically creates a schedule with shifts better distributed. This has a positive effect on the work-life balance of physicians who get more time to rest between shifts.
As a scheduler, I can let doctors organize their own schedules without having to intervene. Once the shift changes have been made, the schedule is immediately updated. It's very useful.
I've worked with other solutions. What I like about Petal is that the on-call scheduler has full control over schedule creation and management.
It's very easy to see which doctor is on call and to access my colleagues' contact details. The information is accessible from my phone and is always up-to-date.
Success Story: Hawkesbury General Hospital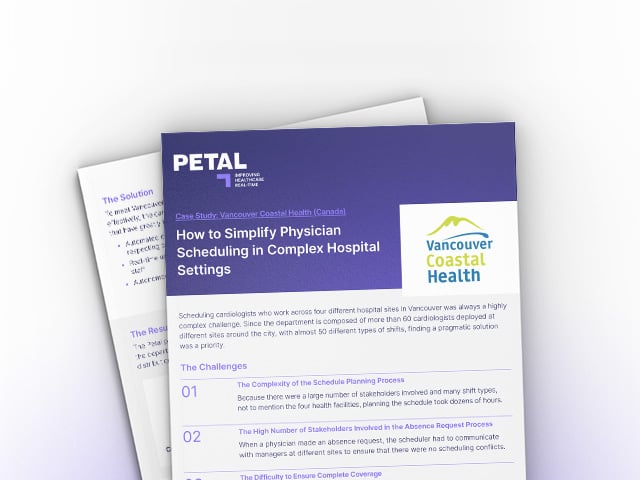 Download the Case Study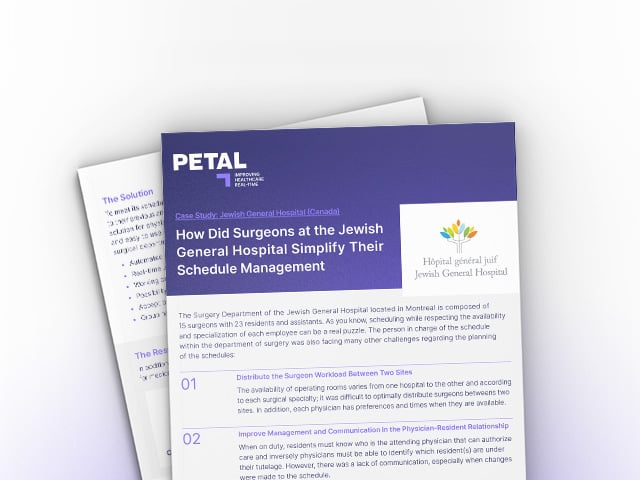 Download the Case Study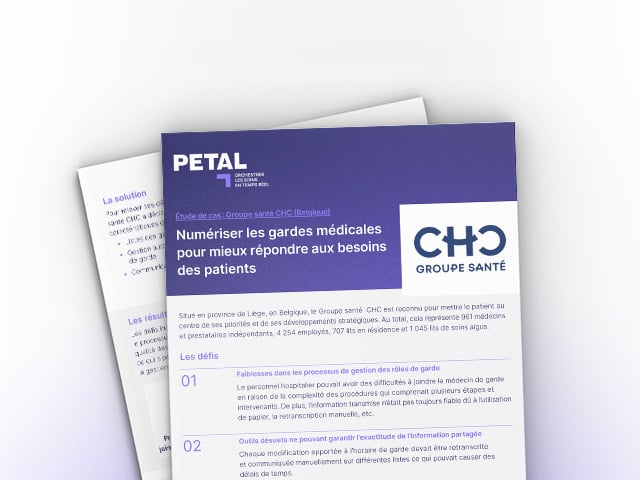 Download the Case Study